"Legal Aid" is law services for people who cannot afford it on their own. Legal Aid offices exist across the United States, and there may even be one in or near your hometown.
For the most part, Legal Aid is available only to certain groups of people, determined on need. Those people include low income families, victims of domestic violence, disabled veterans, immigrants, civil rights violations, or community organizations. In addition, if you have been accused of a crime, you may qualify for Legal Aid.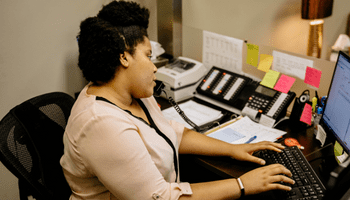 While each Legal Aid office varies in specialty, most have limited funding from the government, which can impact their ability to take on certain types of cases. Legal Aid does not work in cases involving car accidents, or traffic violations. In addition, Legal Aid does not exist in criminal cases, only civil cases. This means that if you are facing jail time and cannot afford a criminal law attorney, then you need a public defender, not legal aid.
What types of cases can Legal Aid assist in?
Domestic Violence: Legal Aid can help assist in getting a restraining order, child custody order, or even with legal separation or divorce in the cases of domestic violence.
Housing: In cases of wrongful eviction or foreclosure, Legal Aid may be of assistance. In addition, if there has been a violation of anti-discriminatory laws in housing, Legal Aid may be available.
Divorce and Custody: Legal Aid is available in family law disputes, such as child custody and divorce cases.
Welfare and Benefits: Legal Aid can assist with Food Stamps, Medicaid, Social Security, and more, in the cases there is a question or concern about receiving the correct benefits.
While Legal Aid is not available for people involved in car wrecks and trying to pay their medical bills, not every lawyer requires an upfront payment. At Bart Durham Injury Law, you aren't charged a penny unless you win your case. We'll help you be paid for what you've gone through.