Attorneys For People Injured In Rear End Collisions
You can count on our experienced legal team to pursue the maximum amount of compensation you deserve.
If your vehicle was hit from behind by another car or truck on a Tennessee or Kentucky road — a rear-end collision causing serious injury to you or a passenger — Bart Durham Injury Law has the skilled personal injury lawyers who can help you protect your rights.
Bart Durham Injury Law started in 1975 to advocate for people like you, and families like yours. Our lawyers have been successful in handling thousands of accident injury cases. With our team's wealth of experience, proven legal skills, keen client focus and reputation for results, we can help you fight for the full financial compensation to which you are entitled.
At Bart Durham Injury Law,
justice is your right — and we demand it.
We are the Accident Injury Attorneys of Bart Durham Injury Law
If evidence such as skidding or bad brakes played roles in your rear-end collision accident, your personal injury legal action could become what is called a third-party claim. If the evidence confirms these suspicions, our law firm can pursue litigation against multiple defendants: the manufacturer of the vehicle that collided with you, the manufacturer of the vehicle's brakes, the driver of the vehicle or his or her insurance company for the settlement damage award you deserve.
Relying on the experience of our legal team and independent experts, your attorney will conduct extensive investigation of your rear-end collision to reconstruct your accident and identify the negligent party responsible for your catastrophic injuries or a loved one's wrongful death. Our law firm will aggressively protect your rights in negotiation with, or litigation against, a negligent driver and his or her insurer. Bart Durham Injury Law will push hard for the compensation you need to defray lost wages and mounting medical expenses, and alleviate your pain and suffering.
REACH OUT TODAY!
Schedule a free initial consultation by calling our Rear End Collision injury law firm at 800-844-1712 toll free, or contact us online. Our law firm accepts personal injury cases on a contingency-fee basis, which means you owe NO lawyer fees unless we recover money for you in a settlement or jury verdict.
Se habla Español
Contact a Rear End Collision Injury Attorney for FREE today!
Let Our Decades of Legal Experience Work For You
The legal hard work on your behalf is delivered on a contingency fee basis. No attorney fee will be owed unless you recover money damages for your case. This policy allows you to continue with your recovery without the distraction and worry of high legal fees.
Your free consultation with a Bart Durham Injury Law attorney is as close as your phone. Call the firm immediately if a rear-end collision has seriously injured you, sidelined you from your job and hospitalized you for lengthy, expensive treatment and therapy.
Contact The Nashville Rear-End Collision Accident Attorneys At Bart Durham Injury Law – Your Initial Consultation is Free of Charge – Reserve it Now at 800.844.1712
Hire competent, experienced rear-end collision accident attorneys. Evening and weekend appointments can be arranged, if you require. If you are confined to your home or a hospital room during your recovery, a member of our legal staff can visit you there.  Our firm handles all personal injury cases on a contingency-fee basis, so you owe no lawyer fees unless we recover compensation for you. Se habla Español.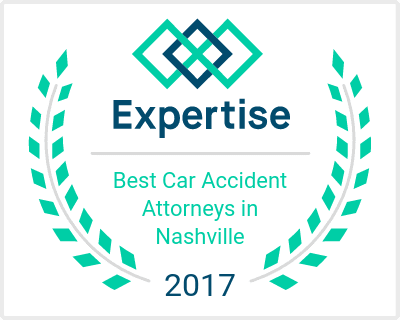 From recalls to defective parts, learn how to best protect yourself.
If you've been hurt due to another person's negligence or an unsafe product, turn to our firm.
View our FAQ page for the most common questions and answers.